Landscaping, Tree Removal and Tree Trimming in Redondo Beach
Pruning, removing, and planting large trees requires extensive experience and professional equipment, and property owners can't afford to risk entrusting these tasks to amateur landscapers. When it comes to big jobs including tree removal, trimming, and height reduction, trust the experts at Gutierrez & Sons.
We're a knowledgeable, family-owned business that's been landscaping in the Redondo Beach area for decades. Our experts are well equipped to enhance your residential or commercial property with our premier landscaping services. If you're interested, we welcome you to contact us for a free consultation.
Reliable Services at an Affordable Price
Ensuring the health and sustainability of your trees and landscaping is paramount to our mission. We want your property to thrive and flourish for years to come, and we have the expertise to ensure the long-term health of the trees we plant.
At Gutierrez & Sons, we keep the price on our landscaping and tree trimming services in Redondo Beach highly competitive without ever sacrificing quality or compromising on safety. We ensure that the standard of our services matches with our price, so our customers get the most out of their landscaping investment.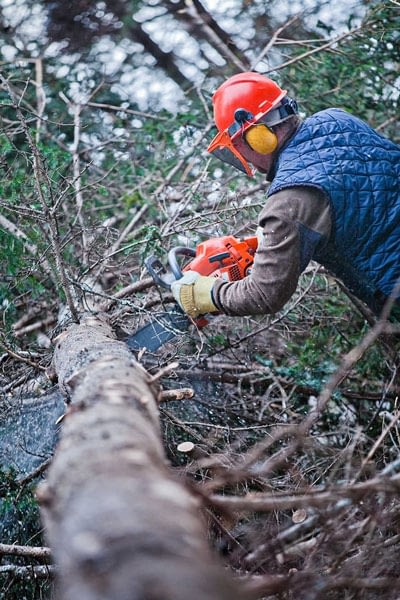 Licensed & Insured To Guarantee Safety
Tree trimming and tree removal in Redondo Beach can be hazardous, especially around power lines and construction. That's why you need to know you have experts you can trust. Gutierrez & Sons has the experience and licensure to ensure all of our services are 100% injury-free. We would not be where we are in this industry today without maximum priority on safety.
We are licensed, bonded, and insured to provide you with completely risk-free services. We are happy to provide our references, Certificate of Liability, and proof of Workman's Compensation Insurance to our valued clients.
Call for a Free Estimate on Landscaping & Tree Trimming in Redondo Beach
Gutierrez & Sons is proud to have been a family-owned and operated business in Southern California since 1982. We're confident we have what it takes to tackle any tree removal, height reduction, planting, or trimming task on your property, no matter how challenging it may seem. We're happy to focus on intricate detail as well as large ventures—no job is too small for our company.
We offer a free estimate for our services so you can decide if we're right for you. Contact us today, and we'll be happy to help you out.