Residential Tree Services in Los Angeles

Tree Services That Make a Lasting Impression
Tree services in Los Angeles are a necessary part of properly caring for your property. We proudly offer the experienced and well-equipped workers you need to ensure your trees are safely maintained and offer the beauty your land deserves. Left unkempt, trees can become unsightly or even dangerous to your family, friends, and pets.
Professional tree services keep your trees under control, properly maintained, and create a safer environment for outdoor enjoyment.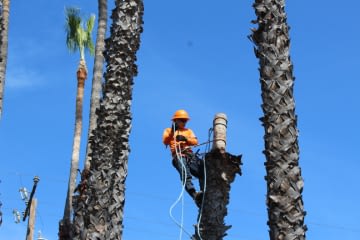 Professional LA Tree Services
We offer a full slate licensed, bonded, and insured tree services in Los Angeles to help you promote and protect the value of your property.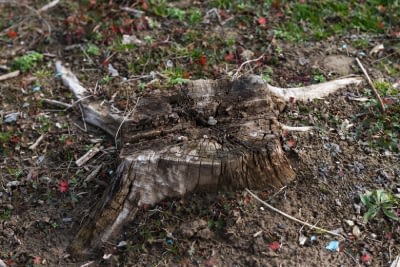 Tree Trimming or Height Reduction— Whether you want to encourage new growth, avoid power lines, or restore a view your tree has grown to block, these services can ensure a strong, beautiful tree.
Tree Planting & Pruning— Add a new level of greenery to your property with new trees professionally designed to offer you the coverage you want. Make sure your trees give you the aesthetic shapes and thick canopy you want by keeping them properly trimmed to maximize their beauty.
Tree and Stump Removal— Whether you're dealing with a dry log or need a tree removed that is damaging the grounds, we have the tools and experience to make sure it's done right.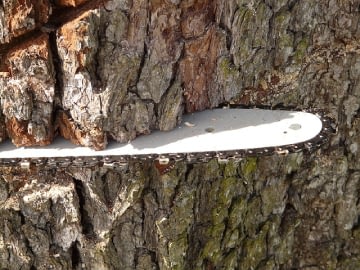 Prompt Service You Can Trust
Our clients in the Greater Los Angeles area know they can call us anytime for professional service, often as soon as the next day. We have almost 30 years of experience offering services with the personal touch of a small business to our customers. Call today for a free estimate on tree services in Los Angeles for your property from Gutierrez & Sons Landscaping.