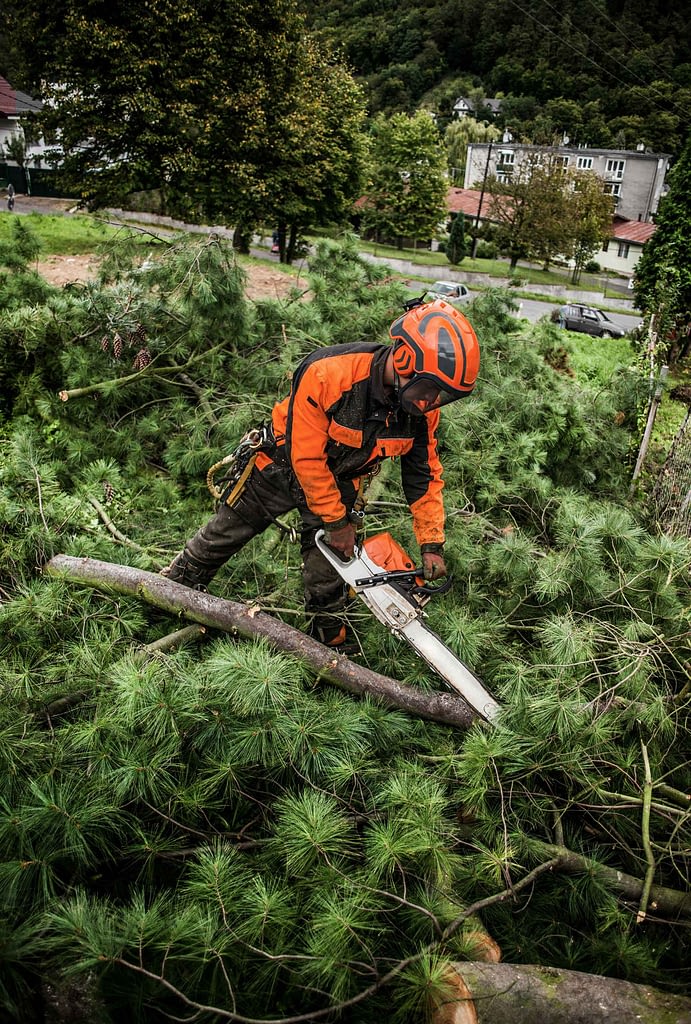 Landscaping and tree management isn't just about making sure the aesthetics of your property are neat and inviting; it also involves a lot of safety knowhow and equipment that no worker should be unprepared to do without. That's why we've compiled this easy to follow tree work safety checklist. Gutierrez & Sons is a guaranteed 100% injury free tree trimming service, licensed, bonded, and insured so that you can have peace of mind while we work on enhancing your property.
1. Check the Credentials
Landscaping is a job that requires an incredible level of expertise, and you don't want to throw your lot in with a company that hasn't passed muster in all the right areas. Gutierrez & Sons doesn't just have certificates of liability and proof of workman's comp; we're also fully bonded and licensed, one of the most important parts of our tree work safety checklist. Never work with a company that can't produce the paperwork to prove they know what they're doing!
2. Track Record of Reliability & Safety
It isn't enough for a company to simply say they comply with all the state regulations for keeping you and their employees out of harm's way; if their tree services requirements don't include a tangible record of safety for their workers and clients, be wary of inviting them onto your property. Gutierrez & Sons can fill out this part of the tree work safety checklist with ease: none of our projects have had an onsite injury in over a decade, and we can provide the paperwork to prove it. Many companies will talk a good game when it comes to discussing their safety regulations, but it's a whole different thing to prove it on the job.
3. Proper Industry Equipment for Best Practices
You can have a lot of discipline and follow every safety regulation down to the letter, but accidents will still sometimes happen, and if they do your company's tree work safety checklist needs to include the best gear on the market for tree services and landscaping. Gutierrez & Sons only uses the most highly rated products among helmets, knee pads, harnesses, and the tools of the trade needed to do the job right such as shears and chainsaws. If your contractor of choice isn't using top of the line gear when they work on your property, you may want to think twice about trusting their services.
4.
Professional, Transparent & Honest Customer Service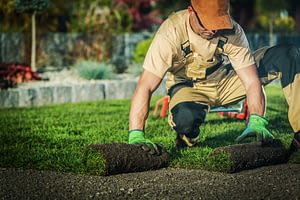 The last item on our tree work safety checklist is also one of the most important: how do your contractors act when they're on the job? At first glance the manners and personality of your workers may not rate highly on your list of requirements for tree services; however, professional conduct (or a lack thereof) can denote a lot of things about the people you're working with, including how flexible they are, the attention they pay to the needs of their clients, and even the seriousness with which they take their safety guidelines. Being professional and considerate is a huge part of the tree work safety checklist at Gutierrez & Sons; we guarantee that everyone we send to your home or business will be knowledgeable, friendly, and willing to do the work exactly the way you wish them to.
Trust the Professionals at Gutierrez & Sons
There's a reason Gutierrez & Sons has been the go-to choice for the Greater Los Angeles and North Orange County areas: we care about doing the job and doing it right. Our company was founded by Gustavo Gutierrez and nothing but his van, his box of tools, and a tree work safety checklist he knew he could rely on every time to make his clients' property landscapes look beautiful and function optimally We proudly carry that legacy to this very day with glowing reviews and references from satisfied customers from Long Beach to Culver City.
If your property needs a checkup, a trim or a full refurbishing, and you're not interested in working with second best, get in touch with us now and ask for a quote. Your tree services requirements will always be our top priority, and our ability to work within your budget includes a free estimate upon contacting us. Let your tree work safety checklist guide you well in picking Gutierrez & Sons for all the foliage and landscaping jobs you need done!