Your backyard garden oasis or front entranceway project shouldn't be put on the table because it's too ambitious or time-consuming. Gutierrez & Sons services the Los Angeles area and offers custom concrete construction to suit any space large or small. We work with unique walls, tight corners, hard-to-reach areas and unusual shapes to create your design the way you want it.
Alter Your Space
Altering the hardscape areas on your property can dramatically transform your space, enhancing its usability and function day-to-day. Gutierrez & Sons specializes in custom concrete construction and other projects that impact your home or commercial business landscape. We offer:
Concrete and brick removal
Brick & concrete walls
Pre-design phase help
You don't have to look far to get an accurate estimate. Gutierrez & Sons offers decades of landscaping experience in the local area including the communities of Lomita, San Pedro, Torrance, Culver City and Long Beach.
Service You Can Trust
We offer fully licensed, bonded and insured custom concrete construction for residential and commercial property owners in the Los Angeles area. Enjoy prompt communication at every phase of your project. We stand behind our work and value the safety of your property and our landscaping technicians. Consider our other services for your project including landscape design and tree removal or planting.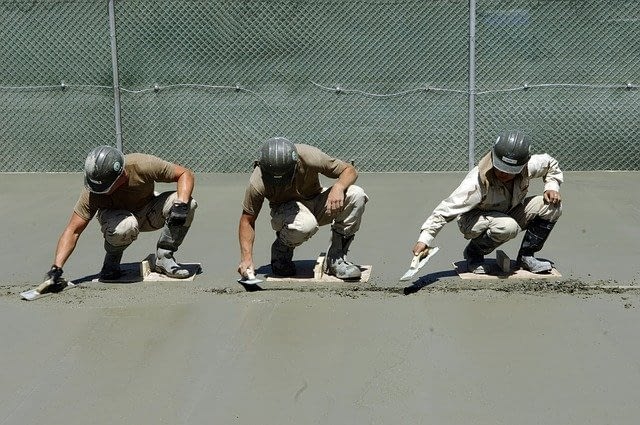 Get Your Free Estimate
We promise a quick response and a free competitive estimate for your custom concrete construction project. Our team is ready to visit your property and make an assessment as you enter the design phase. Contact Gutierrez & Sons online or call a local technician in the Los Angeles area today.
What Our Customers Say
Gutierrez responded quickly to the job inquiry and arrived early the next morning for an estimate. The job was commenced and completed that very day. Hard-working crew with good English communication skills. Work was completed correctly and cleanup very thorough. This outfit is on the ball!
The men were very professional, arrived on time, did the job quickly and well. But more than that even … the company was so understanding and helpful. I made the mistake of scheduling the tree removal at the same time as an important placement test for my child. Mr. Gutierrez was very gracious and asked the gentlemen to take a 1 hour break so that my child could take the test without noise. He didn't charge me any extra. I was blown away by the kindness. I consider myself a loyal lifetime customer.