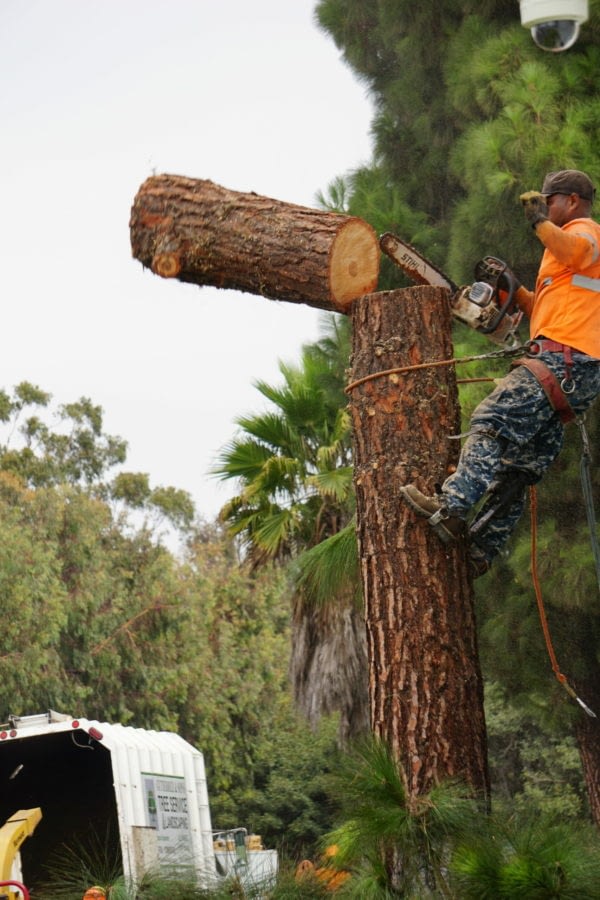 An unkempt garden or overgrown trees could be the difference between a guest walking through your door or heading the other way. Make a good impression with Gutierrez & Sons Tree Trimming services. Our family-run business offers fully-licensed commercial tree services. Los Angeles businesses and homeowners trust us to provide quick and reliable expertise.
Safeguard Your Property
Designing your business landscape means carefully considering what you have and enhancing it with professional guidance. We offer services to help you design the picturesque gardens and treescapes you're looking for, but we also help you take care of what you already have. Get a free competitive estimate of our services including:
These are just a few of our commercial tree services. Los Angeles property owners trust Gutierrez & Sons Tree Trimming to grow your garden and your business.
Fully Licensed LA Tree Services
Gutierrez & Sons offers fully bonded, licensed and insured commercial tree services. Los Angeles property owners rely on our longstanding local experience and advice. Expect only the best from our team including:
100% injury-free and insured tree removal, planting, trimming and height reduction

Quick next day service and prompt communication

Competitive free estimates
We have 30 years of professional experience in the Los Angeles area including the communities of North Orange County, Seal Beach and Huntington Beach.
Call Us Now
Call us today, and we promise a quick response to your request, often as soon as the next day. Contact a technician today and get a free estimate for tree services on your property.