Pictured: A tree enthusiast who we would NOT recommend for professional tree care services. 
Sure, you can take care of many small landscaping jobs yourself. In certain circumstances, it can even be beneficial to take care of your own property. In the case of tree care services, however, professional knowledge and expertise is essential to guarantee a job well done. 
Trust experienced local professionals with the correct licensure and certification to be able to take care of your services. In a crowded city like Los Angeles, having the right tree care information could be the difference between a flourishing landscape or extensive property damage.
Read this overview of tree care services, brought to you by Gutierrez & Sons Tree Service and Landscaping.
Keep your property looking its best by trimming and pruning your landscape regularly. A well-groomed tree will enhance your landscape's appearance and potentially increase your property value. But trimming trees is not only great for aesthetics: it helps your tree grow in the right direction so that it doesn't inhibit your walkways, buildings, or other plants. 
With the right tree care information, experts can also prune trees in such a way that helps them grow stronger and more resilient. If you have fruit trees, pruning them correctly can help encourage fruit production. Certain tree diseases can also be managed by trimming the infected area. 
Trimming a tree can be difficult and require specialized equipment, especially in hard-to-reach areas. A professional will be able to trim your trees safely and without damaging the tree.
A dead tree is not only unsightly: it's also a safety hazard. Dead trees no longer have stable roots or branches, and they can cause an accident at any moment. It's your duty as a property owner to make sure your trees don't fall and damage your building or any passersby.
Removing a tree can be complex, especially if you're located in a densely-packed city like Los Angeles. It's highly inadvisable to try to take down a tree yourself. You should look for fully licensed, bonded, and insured tree care services in your area with years of experience and great reviews. 
From start to finish, Gutierrez & Sons can help you remove a dead or unwanted tree from your commercial or residential property in greater Los Angeles. Read our guide on how to get rid of a tree and we'll help you get started. 
Not sure if your tree is actually dead and needs to be removed? Learn how to recognize a dead tree.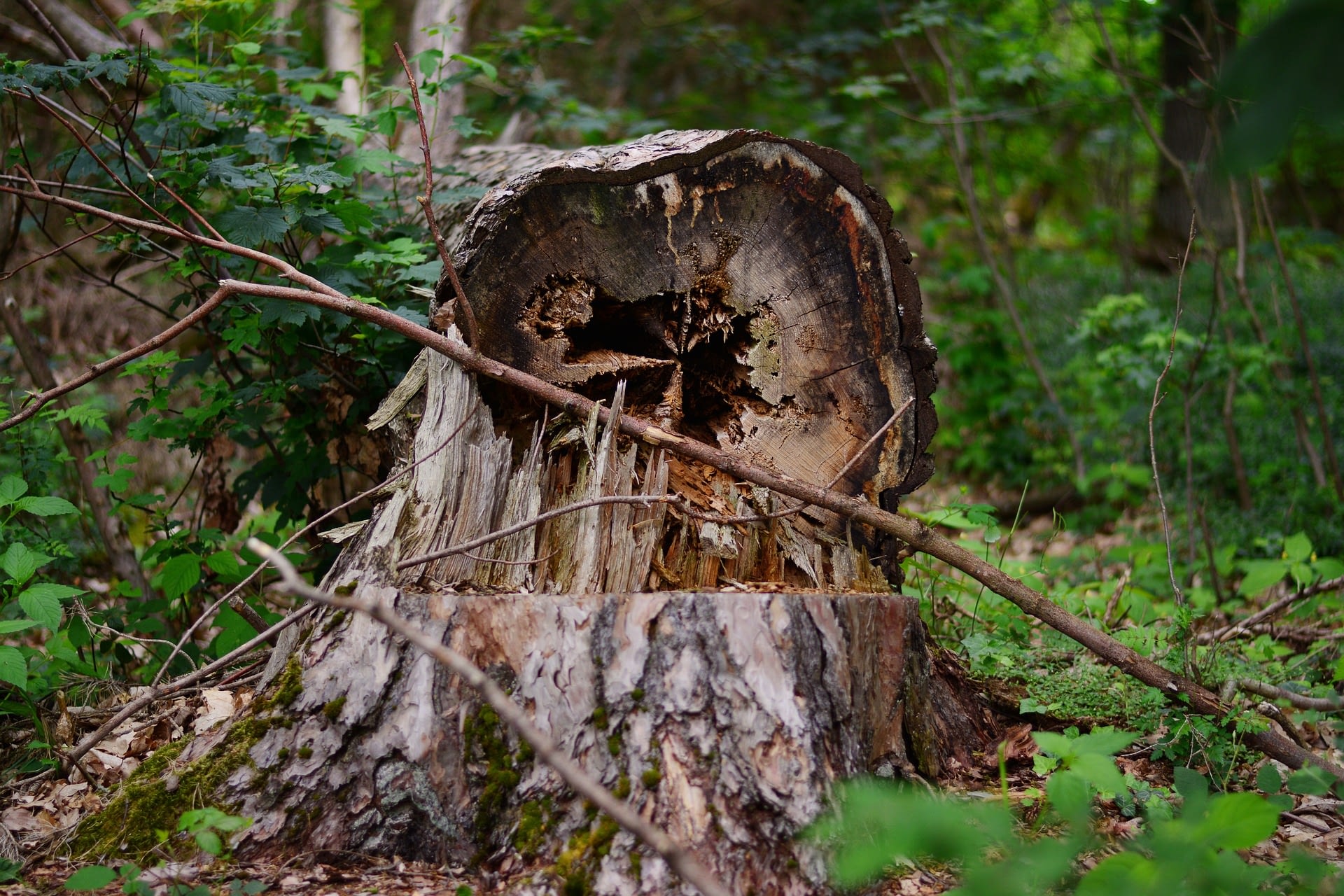 A new tree is an investment that will transform your property for many years to come. Some trees can live and grow for decades, so you should take the process of planting a tree seriously to ensure everything goes well. 
A tree needs the right soil, drainage, climate, sun exposure, and many more factors in order to flourish. A professional tree care service provider has the knowledge you need to get the job done right. They'll be able to direct you to the right species that will work for your lawn and inspect your property to find the ideal location. Don't risk spending a fortune on a tree only for it to die within a year — plant it properly.
Gutierrez & Sons guarantees the long-term health of every tree we plant.
Oversize trees can block views, impact power lines, or encroach onto someone else's property. Often, tall trees are difficult to access and dangerous to try and reach. If you have a problem involving an overgrown tree, don't try to tackle it yourself. Find tree care services that specialize in tree height reduction.
Tip: In most places, property owners are not the responsible party for trimming around power lines. Before you pay for a tree trimmer, contact your local electricity provider or your city council.
If you don't know what to look for in a healthy tree, identifying potential concerns can be nearly impossible. A professional with the right tree care information can identify common tree problems and perform a tree health audit on a yearly basis to ensure your trees are growing properly.
Even the healthiest trees can fall prey to common diseases and voracious pests like insect borers. Deadly diseases can fall under the radar very easily, especially if you don't know what you're looking at. These pests and infections can also spread to nearby trees, potentially killing off an entire yard or even neighborhood of a species. It's very important to get your tree's health periodically checked by a professional if you suspect something is wrong.
Why Professional Services Matter
It goes without saying that tasks like tree removal and tree trimming can be seriously dangerous. Without the right tree care information, training, and equipment, these tasks should not be done. It's very important that you find a 100% injury-free business like Gutierrez & Sons who take the proper precautions in every aspect of their business.
It's also incredibly important to make sure your tree care services are certified. Government-overseen certification ensures your contractors are properly licensed to operate legally with the correct tools and training. Hiring certain tree services without certification can be not just illegal, but also unsafe. Read our explainer on tree service certification.
Contact Gutierrez & Sons for Personalized Advice
Not sure which tree services are right for your property? We understand that every landscape has unique needs, which is why we offer a free estimate on all of our services. Gutierrez & Sons has been serving the greater Los Angeles area with superior tree care services for decades, and we'd be happy to walk you through what we offer. Contact us today.