The sun is shining, the branches are budding, and soon, the growth is going to be out of control. What steps can you take to ensure your yard and trees are well maintained in this vibrant season?
At Gutierrez & Sons, we've specialized in spring landscaping services in the Southern California area since 1982. Ice and snow may not grip this area, but spring landscaping is still highly essential for when the climate gets increasingly hot and arid. You need to protect your plants throughout the year so they grow smoothly throughout the summer.
Follow these six spring landscaping ideas to make your garden look great in every season.
1. Clean Up the Lawn
Winter can do a lot of damage to your property, whether or not it snows. Heavy rain, winds, and lack of sunshine can kill off plants, knock branches down, and flood areas of your lawn.
If you've been sparse on the lawn maintenance during the winter, you should be weeding and cleaning before you decide to do any planting. This is also the perfect time to get rid of plants that are looking drab or unsightly and bring in new plants to refresh your lawn's appearance.
A little cleaning can go a long way when it comes to assessing what spring landscaping services you'll need to book and prepare for.
2. Take a Soil Test
Creating the perfect soil quality is a common struggle in Southern California due to the arid climate and high salinity.
To ensure your plants are going to grow well after you plant them, an excellent spring landscaping idea is to take a soil sample to a professional landscaper. They'll be able to tell you what plants can grow on your property or what fertilizer and/or compost would improve your soil quality and ready it for planting.
Do this in early spring so you can have ample time for planting and hiring spring landscaping services.
3. Prepare to Plant Annuals
Spring is the ideal time to plant annual plants, including many vegetables and flowers. If you plan to have a veggie garden, you'll need to do your research to determine when the best time to plant your annuals is in the spring.
Early spring might still be too cold and/or cloudy. Late May is a very common time to plant annuals on the East Coast, but for Southern California, you may need to alter your climate, soil quality, and irrigation system to ensure the best growth. Contact spring landscaping service professionals to learn when the best time to plant your specific crops will be.
4. Mulch
Spring is prime mulching time. If you have a garden with rich, watery, soil, sunny spring is when you need to prevent weeds from taking over.
A 4-inch layer of mulch on your flower beds is perfect to reduce the amount of weeding your future self will have to deal with. Do both you and your landscaper a favor by mulching early on in the season. It'll be a fresh new look for your lawn to kick off the season, too.
5. Fertilize
Early spring is the best time to fertilize your garden. Get in touch with a professional landscaper to figure out what fertilizer is best for your lawn — Southern California lawns can vary widely, and you should ensure your soil has good water retention to save your water bill and help out the environment.
If you have a supply at the ready, you can always swap out fertilizer for organic, local, compost. If you don't have a compost bin, it's never too late to start. Set up a bin in your garden and put your food waste to good use.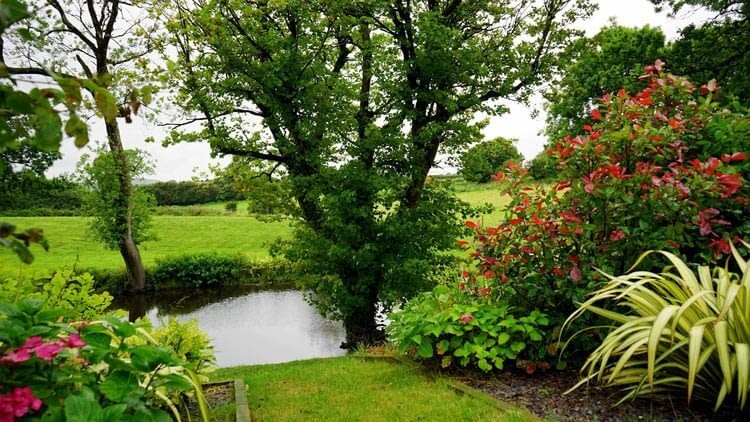 6. Sharpen Your Lawn Mower Blades
Often overlooked are spring landscaping ideas that should be done for safety and efficiency reasons rather than the fun stuff that provides more immediate gratification. If you've owned a lawnmower for a long time, you might have forgotten how sharp and effective the blades are supposed to be! Get your machine ready for all the mowing it'll need in the Spring and Summer by sharpening your blades in the early spring. It makes a massive difference.
Stop By Gutierrez & Sons for the Best Spring Landscaping Services
Southern California has a unique climate in the United States, and for the most effective spring landscaping ideas to work, you're best off contacting the experts. Our business has been family-owned and operated in the area for decades, and we have the know-how to take care of both large commercial and small residential properties. No job is too small for our team.
Contact us today to book your spring landscaping services!