If you've never had to maintain or remove a tree on your property before, you might not know how to get started. There's no single solution as to how to get rid of a tree, and you might come up with more questions than answers as you begin the process.
The tree removalists and landscapers here at Gutierrez & Sons have put together a common question and answer guide so you can get started removing or altering your tree without undue stress. We hope it helps you make a decision about what tree maintenance services you need.
Question: Why should I prune my trees?
Answer: Pruning helps with bountiful yields (either fruit, blossoms, or leaves), healthy regrowth, and structural integrity. It's critical for a healthy plant that will last for years to come.
This doesn't mean that you should take a hacksaw to it at random. Improper pruning can lead to damage, instability, and even the death of the tree. Leave tree maintenance services to the professionals!
Question: Will tree maintenance services involve cleanup afterward?
Answer: We always strive to leave your property looking better than we found it, and that includes removing all debris and cuttings produced by our work. If you've ever had a bad experience with landscapers who leave your lawn looking more like a forest, rest assured you won't find that with Gutierrez & Sons.
Question: When is the best time of year to decide how to get rid of a tree?
Answer: There is no single answer because it's heavily dependent on your climate and type of tree. We've created a guide on the best time to trim trees in Southern California that we highly recommend you check out.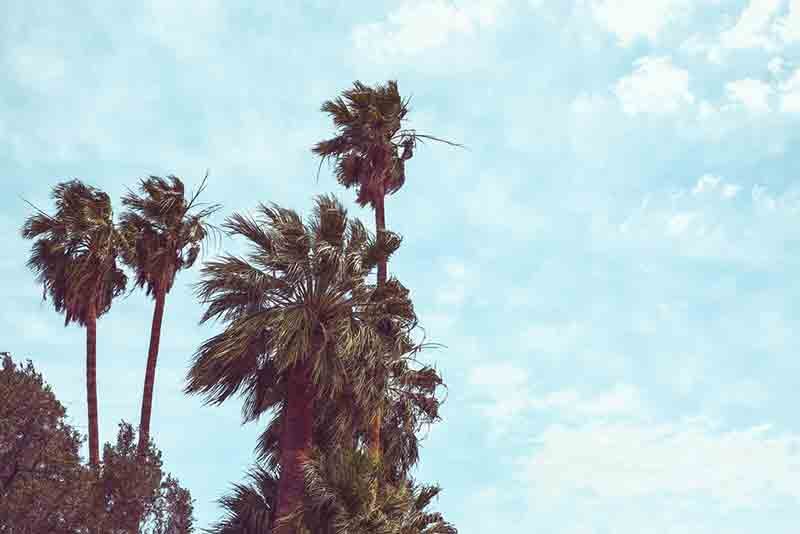 Question: What are tree service terms like "topping" vs. "trimming" vs. "pruning"?
Answer: There are subtle differences between these terms, and it might help you to learn them so you know exactly what to ask for.
Topping is the removal of all growth above a certain height; e.g. below a power line.
The terms trimming and pruning are often used interchangeably, but there is a difference.
Trimming involves using power tools like chainsaws or hedge trimmers to cut clean lines off of shrubs or trees. You also trim in the case of sculpting topiary. (Learn why tree trimming is important here).
Pruning is usually done by hand and is a more intricate form of trimming. It ensures an appealing regrowth, bountiful yield, and natural-looking structure.
Question: Why can dead trees be dangerous?
Answer: A dead tree will slowly decay and lack structural integrity. Dead branches will inevitably fall off, and the entire tree could fall. When your tree is dead or you suspect it soon might be, it is essential that you hire a professional tree maintenance service who knows how to remove a tree, rather than try to take on this dangerous task yourself. (Learn about what a dead tree looks like here.)
Dead trees also present an increased fire hazard in climates like California. They're the perfect fuel for wildfires, so do your part to reduce the fire hazard by learning how to remove a tree when it's dead.
Question: Will trimming hurt my tree?
Answer: Not if it's done right!
Trimming can hurt your tree and prevent its regrowth and long-term health if done inappropriately, but proper trimming can also significantly improve the life, yield, and aesthetic of your plant.
Question: Can you determine if my tree will fall?
Answer: Absolutely. Assessing the hazards of large, dead, or overgrown trees is a major part of our tree maintenance services. Many factors play into the structural integrity of a tree, and we know exactly what to look for.
Our team has the skill and experience to assess whether or not a tree poses a danger to your property or the properties around you. If you're unsure, we'd be happy to come out for an inspection.
Why should I trust Gutierrez & Sons?
Our experts know how to remove a tree, care for trees, and create a beautiful landscape on your property. We've been operating in the Southern California area since 1982, and we know the climate and what grows well like the back of our hands.
Gutierrez & Sons is licensed, bonded, and insured to ensure maximum safety for even the biggest and most challenging tree maintenance services. When it comes to these important jobs, experience and safety matter above all else. Call today for a free estimate.