LANDSCAPING AND TREE TRIMMING SERVICES.
Gutierrez and Sons Inc.
Let our family help yours with reliable, efficient, and affordable tree trimming and removal services for the Torrance and Greater Los Angeles community.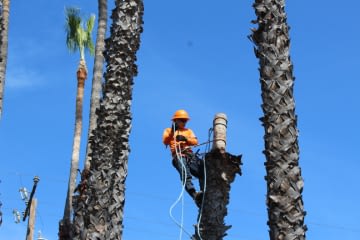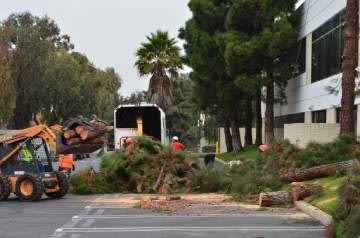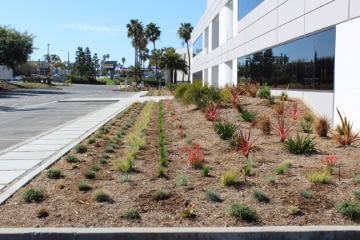 Your Partner in Functional, Well-Groomed Landscapes
When you invest in tree services and landscaping in Torrance, El Segundo, or anywhere else in the greater Los Angeles area, you're also investing in your property's value.
Choosing an experienced and professional landscaping partner helps protect this value. We're proud to offer Los Angeles tree service and landscaping solutions that are licensed, bonded, and insured to protect you. Our guaranteed 100% injury-free services leave you with a beautiful property you can be proud of.
We're proud to offer our Los Angeles and Torrance clients tree services and landscaping services that cover a wide range of needs:
We're the leading greater Los Angeles tree service provider for our attentive, safe, and affordable solutions.
Helping Plant Roots for the Following Areas:
Our Family & Your Community Serving Southern California since 1982
Gustavo Gutierrez began his landscaping business to provide a great life for his family by offering tree services and landscaping at competitive prices in Torrance and beyond. What began as a lone man in a pickup truck has blossomed into a full-service company that offers big-contractor amenities with the small-business service touches that form real relationships. With over 25-years of experience and a second-generation, we're able to offer our clients in greater Los Angeles tree services and landscaping that stands head and shoulders above the rest.
Our team is licensed, bonded, and insured so our clients can have complete confidence in our services, with both proof of workman's comp insurance and a certificate of liability available on request.
Wherever you are in the greater Los Angeles area, we're just a phone call away and next-day service is available. Chances are, you've driven past the properties of our happy clients on a regular basis, and we love to see their great reviews.
What Our Customers Are Saying
"Great service. Quick response on setting up an appointment. They came out and got a tree off our power lines. Did it quickly and very professionally."
"I called Gutierrez Tree Service and I was so pleased with their professional service on the phone and immediate service. Gustavo was on time for our appointment. I was pleased with the quote and the next day's service. I will definitely use them again and I'm happy to refer them for tree services. Thank you for making me a very happy customer!"

From Torrance to West Los Angeles and everywhere in between, we look forward to having you be part of our extended family. Call us anytime for a free estimate on professional tree services and landscaping solutions. We're ready to work with you on affordable services that you can be proud of. Don't overspend on tree removal, hardscaping, or sprinkler installation, or any other tough task. Get in touch with our team today!